Solid Ball Valve Manufacturer / PP Solid Ball Valve
As you know we are manufacturer an Agriculture ball valve and irrigation ball valve which is made by the material of PP (Polypropylene). Also, we are manufacturing and exporter of Agriculture ball valve, irrigation ball valve, Agriculture ball valve with MS handle. We are making a solid ball valve in 3 different colour black, light grey and white.
PP ball valves, due to their high quality polypropylene material, have an excellent performance and cover most of the water flow, often with many years of operation At the same time, this material is considered as more environmentally friendly than other materials used for such purposes. If you choose a PP ball valve, an excellent water flow with minimal pressure drop is ensured and, of course, high durability.
All of Payal's PP and PVC ball valves, made of durable material against degradation, are able to withstand most weather conditions and can be exposed to sunlight, due to ultraviolet radiation. Similar to PVC ball valves, they also have various different industrial, agricultural, and domestic applications.
Finally, due to the strong, versatile, durable, and robust construction, they are suitable for both interior and exterior usage, promising many years of reliable and consistent operation with no maintenance.
| | |
| --- | --- |
| Material Of Construction | Polypropylene (PP) |
| Design | Single Piece Body. |
| Brand | Payal |
| Size Range | 20 MM to 200 MM ( ½" to 8" ) |
| Connection End | Pvc Solid type screw end & Plain Ball Valve |
| Test pressure | 10 kg. /cm2 |
| Max working temp | 70 c (consistently) |
| Standard | As per manufacture |
| Colours | Black , Gray , White |
| Socket dimension | Threaded /AS per ISO -7-1/IS-554/BS-21, PVC Pipe |
 Ageing resistant and long service life.
 Saving cost and accelerating the project for the easy installation.
Easy operation.
Full Bore ball valve.
Water project in construction.
Water treatment for swimming pool.
Water project in PISCI Culture.
Irrigation for agriculture.
First step, clear both end of the valve.
For socket type, there need to use the corresponding glue on the socket wall again with the pipe and stick them together.
For screw type, there need to use Teflon tape winding outer thread screw parts, then smooth twist in the threaded.
100% Satisfaction Guaranteed
We guarantee that the quality of our products will be checked before shipment.
Solid Ball Valve Specification
| | |
| --- | --- |
| Size | 75mm |
| End Connection Type | Threaded |
| Media | Water |
| Pressure | High Pressure |
| Connector Type | Threaded |
| Brand | Payal |
| Color | White |
| Temperature Of Media | High Temperature |
| Usage/Application | Agriculture |
| Material | PP |
| Country of Origin | Made in India |
| Minimum Order Quantity | 25 |
| Standard | As per manufacture |
PP Solid Ball Valve Specification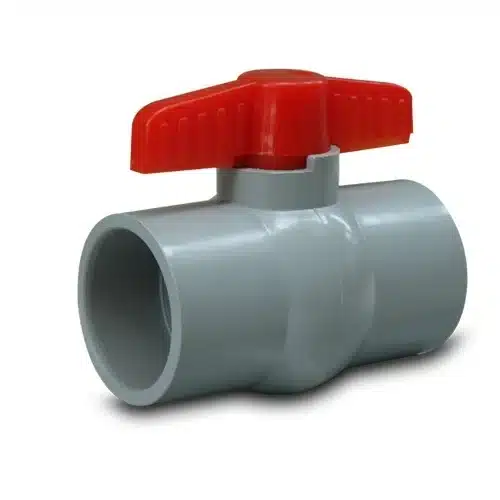 | | |
| --- | --- |
| Media | Water |
| Brand | Payal |
| Size | 15MM TO 200MM |
| Material | PP |
| Color | BLACK AND GRAY |
| Valve Size | 1/" TO 8″ |
| Pressure | 5 KG. |
| Model | Solid Ball Valve |
| Automation Grade | Manual |
| Handle color | RED |
| Range | 15MM TO 200MM |
| Diameter | 15MM TO 200MM |
| Temperature | 60 DEGREE |
| Connection Type | PL / TH |
| Usage/Application | WATER / DRIP |
| Dimensions | 1 PICE SOLID |
| Working Temperature | 50 |
| I deal in | New Only |
| Minimum Order Quantity | 25 Number |
| Standard | As per manufacture |
Heavy Solid Ball Valve Specification
| | |
| --- | --- |
| Brand | Payal |
| Usage/Application | Home, Office, Industrial, etc |
| Color | White, Blue, Red, Gray, Black, etc |
| Packaging Type | Box |
| Material | Plastic |
| Country of Origin | Made in India |
| Surface Finish | Color Coated |
| Valve Size | 50 mm |
| Media | Water |
| Standard | As per manufacture |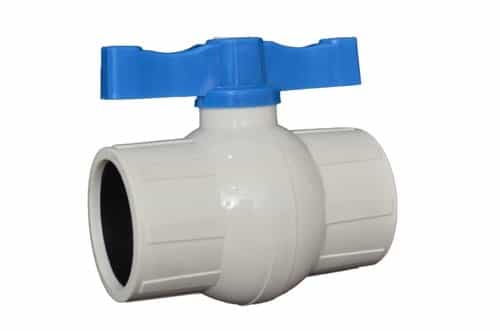 PVC Solid Ball Valve Specification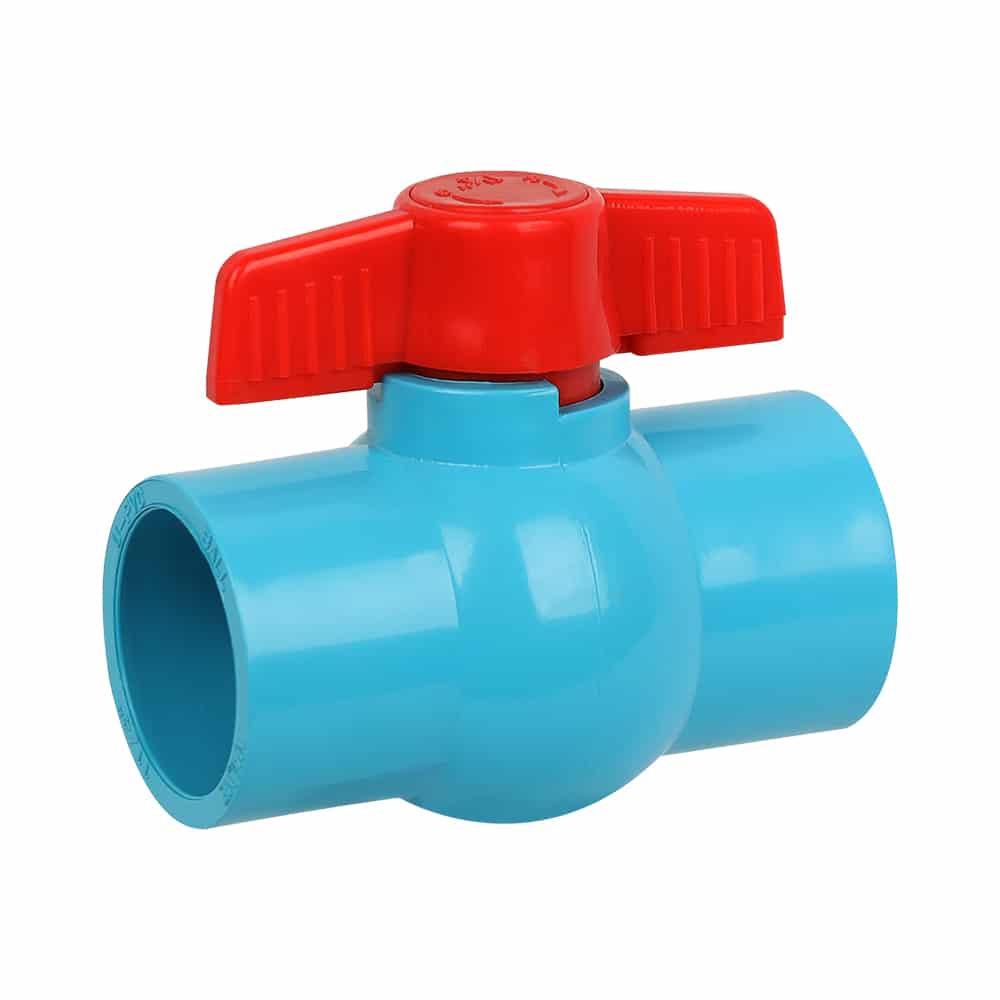 | | |
| --- | --- |
| Brand | Payal |
| Usage/Application | Home, Office, Industrial, etc |
| Color | White, Blue, Red, Gray, Black, etc |
| Packaging Type | Box |
| Material | Plastic |
| Country of Origin | Made in India |
| Surface Finish | Color Coated |
| Valve Size | 50 mm |
| Media | Water |
| Standard | As per manufacture |
UPVC Resin RPVC Solid Ball Valve Specification
| | |
| --- | --- |
| Size | 15mm to 50mm- 1/2 inch to 2 inch (1/2″ to 2″) |
| Material | Upvc Resin |
| Color | White |
| Pressure | High Pressure |
| Temperature | Medium Temprature |
| Diameter | 15mm to 50mm- 1/2 inch to 2 inch (1/2″ to 2″) |
| Hydraulically Tested | Yes |
| Country of Origin | Made in India |
| Minimum Order Quantity | 240 |
| Brand | Payal |
| Standard | As per manufacture |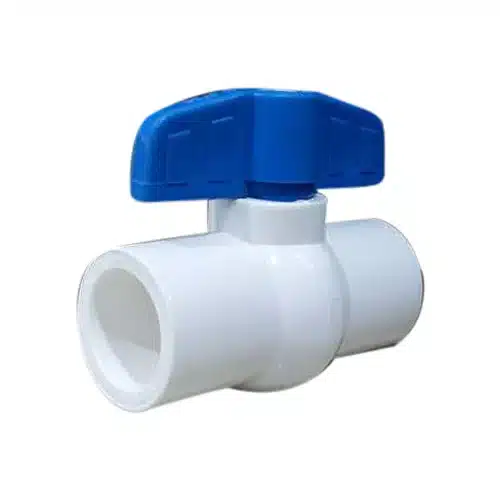 Keytags:- Solid Ball Valves, Solid Ball Valve Manufacturer in Ahmedabad, Solid Ball Valve Supplier, PP Solid Ball Valve Manufacturer, Solid Ball Valve in Ahmedabad