Drip irrigation is sometimes called trickle irrigation and involves dripping water onto the soil at very low rates from a system of small diameter plastic pipes fitting. Drip irrigation is considered to be a sort of micro-irrigation method that is introduced to prevent water wastage and save nutrients. This system works by letting water to drip gradually and directly to the roots of the plants.
Where Drip Irrigation Valve  are used for connect the various places of irrigation fittings like irrigation valve, flush valve, air valve for release air in pipes, flanged valve for connect different flanges in pipe line, top entry valve, and venturi for injecting a fertilizer in pipe lines.
There are the various types of drip irrigation systems, like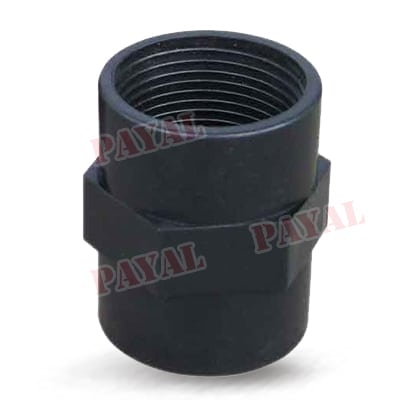 Drip Fittings are used in various type of places in drip pipe like, coupler, tee, elbow, reducing bush, end cap, hex nipple, reducing hex nipple, etc.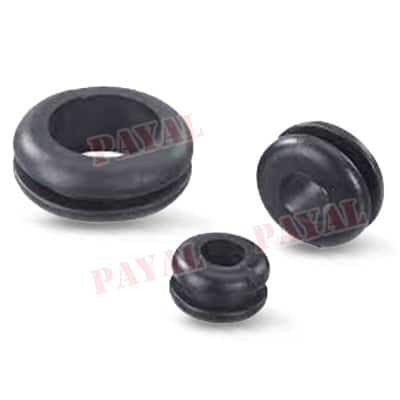 Drip Accessories are used in drip pipe which in normally size in 12mm , 16mm , 20 mm. The products of Drip Accessories is Dripper / Emitters Grommets, tee , elbow , y tee , end cap , joiner , lateral cock, tack Off , reducing joiner , Pepsi fittings , Punch Pin , Drill bit and many more.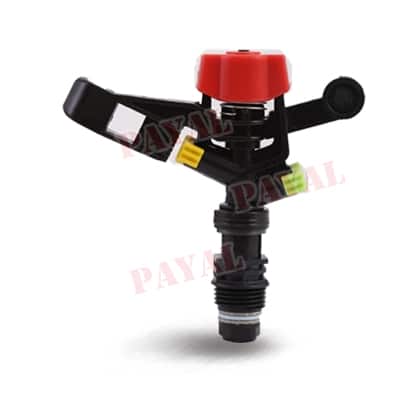 Sprinkler Irrigation Fittings are for use in farming and vegetables by using the products of various types of sprinkler, tube assembly, Foggers , connectors , Sprinkler Pipe set and Various assembly.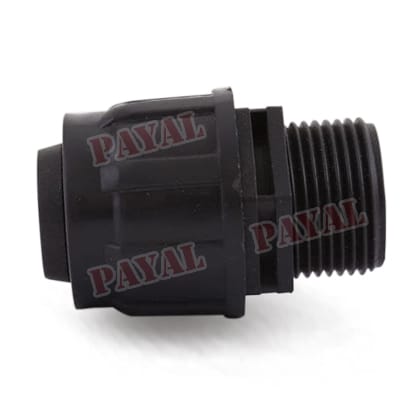 Push Fit Compression Fittings Products which are fitted like push and lock the cap. It is easy to fit. The various types of push fit fittings are MTA , Elbow , End Cap , Joiner , 2 Side Tee , 3 Side Tee, etc.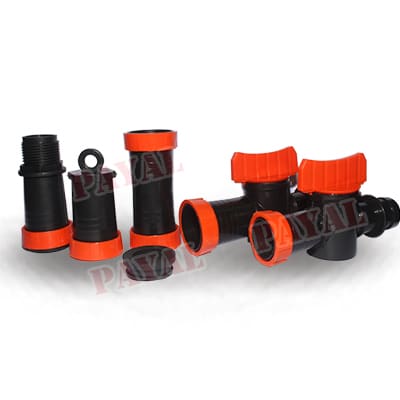 Rain Pipe Fitting Products are use in Rain Pipe. Generally the rain pipe size are 40mm. so that the all fitting are use in fitting is 40mm. the products are available in rain pipe fittings is Joiner , end cap , MTA, Grommet , lateral cock, etc.