The Best Manufacturer & Exporter
AYAL IRRIGATION PVT. LTD.
Agriculture Ball Valve, Solid Ball Valve, PVC Three Way Ball Valve has a number of unique selling propositions.
Payal irrigation Pvt ltd is the leading producer of the vast variety of agricultural and industrial products such as pp ball valve, PVC flush valve, pp non return valve, d joint, service saddle, drip irrigation fittings, pp compression fittings, various HDPE pipe fittings, HDPE BALL VALVE and Electrofusion fittings.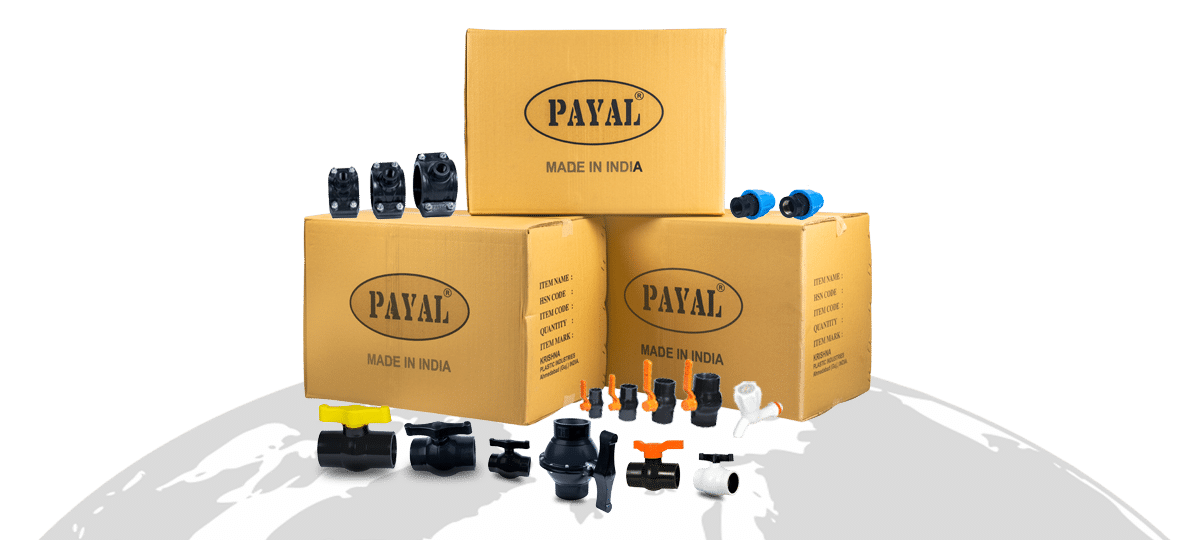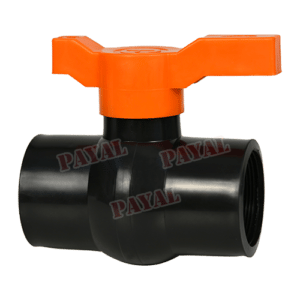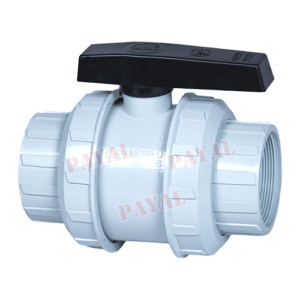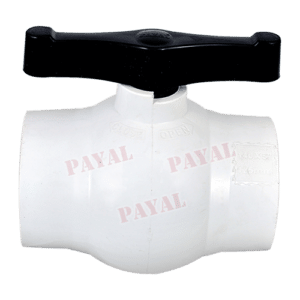 Payal Irrigation Pvt. Ltd. Are manufacturing a huge range Of Agriculture & Irrigation Fittings, PP Compression Fittings, HDPE Pipe Fittings, Electrofusion Fittings, spigot Fittings, etc. All the products are use in various type of fittings & places.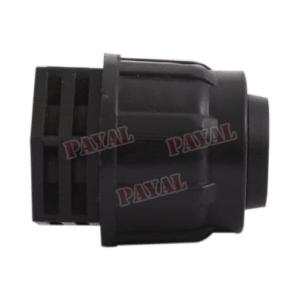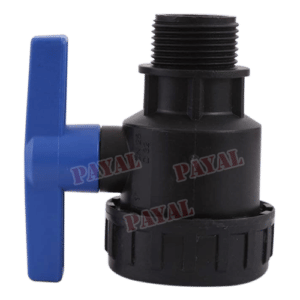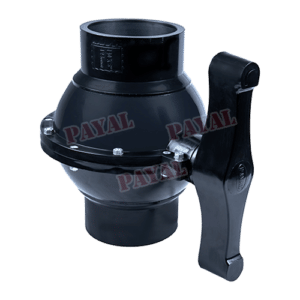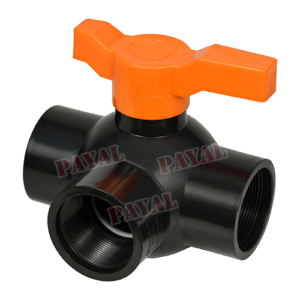 We believe in that the communication is the best way to clear the problems and solve it by easy way. Our main moto is to provide a genuine answer to our customers.
we are always ready to go beyond the regular business collaborations with our clients by fulfilling their unique demands with the perfect solutions.
It's through quality we maintain the performance and gain the satisfaction of our customers and establish a very long-term relationship with them, which is the ultimate success we are looking for.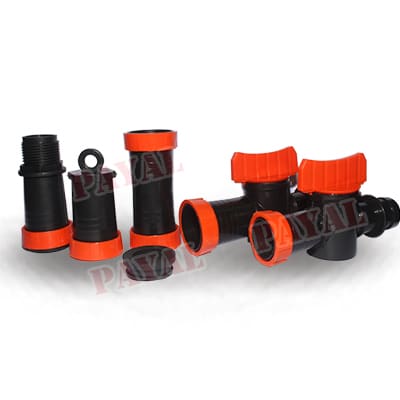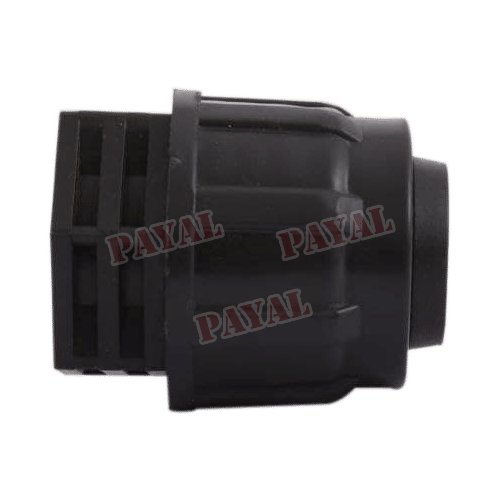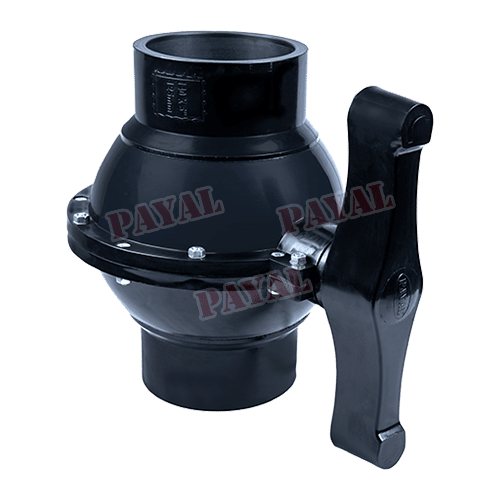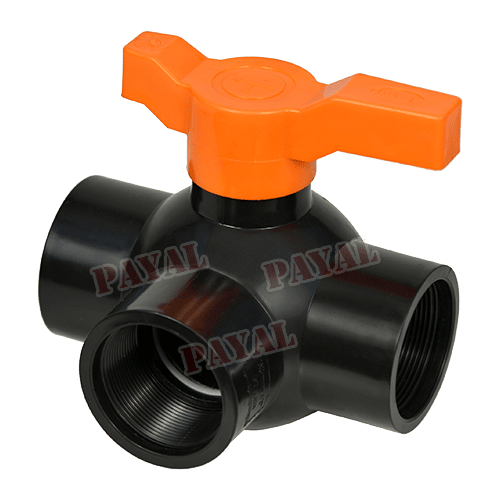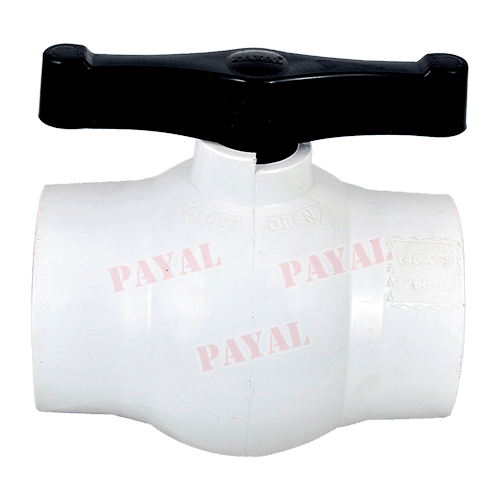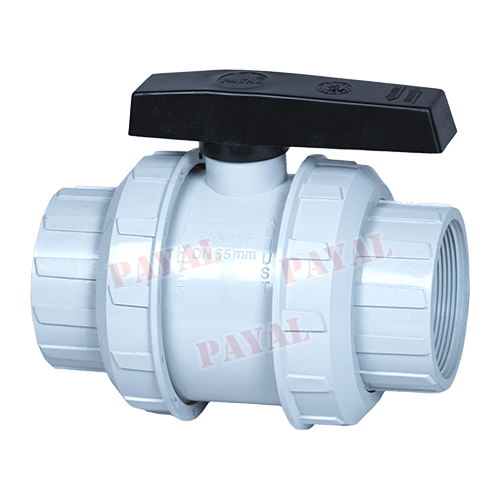 Our Production With
Specializes In Technology
Going Towards A Continuous Improvement Plan And Organizational Activities At Establishing Our Company As A Pioneer Supplier Of High Quality Of Plastic Agriculture And Irrigation Products. Also, Our Company Believe In Listening Voice Of Our Customers And Understanding Their Needs And Requests, And Modifying Our Processes To Reach Their Satisfaction.
The quality control is major factor in our company. We believe that quality product can only be achieved by being careful in all its processes. So that you can get something of good quality product. The company follows a quality policy with a robust quality management system and is accredited with Certified ISO 9001:2008.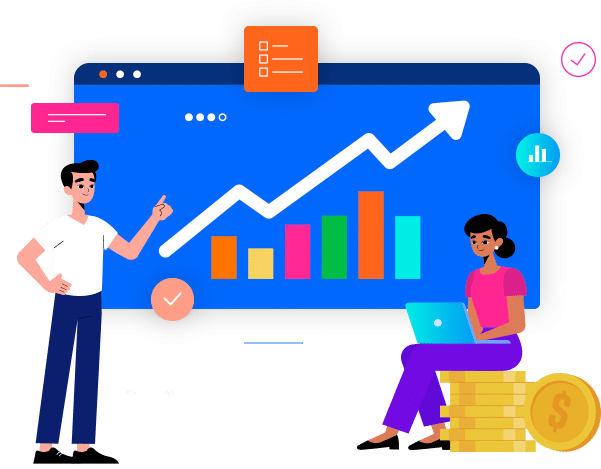 Build Quality Products
For The Industry's Future
To be a leading company in the manufacturing of plastic agricultural and irrigation products through constant growth and innovation which will be achieved by making every effort to ensure the growth of the company and our customers.
Some of our most popular Irrigation products