Payal Irrigation Pvt Ltd is the leading producer of the vast variety of agricultural and industrial products such as pp ball valve, PVC flush valve, pp non return valve, d joint, service saddle, drip irrigation fittings, pp compression fittings, various HDPE pipe fittings,  HDPE Ball Valve and Electro fusion fittings.
Payal Irrigation Pvt. Ltd.
Mr. Mansukhbhai established this company in year of 1999 at the name of KRISHNA Plastic Industries. In year of 2021 they update the company name with Payal Irrigation Pvt Ltd. The Continuous innovation has always been one of the key success factors for our organization where our technical experts are in a constant process of creating something better every day with the latest technology.
We are always ready to go beyond the regular business collaborations with our clients by fulfilling their unique demands with the perfect solutions. Our priority is to satisfy our clients with agriculture and irrigation PP/HDPE valve and PVC /HDPE pipe Fittings.
Since these products completely the international quality standards and the norms of the industry and have several aspects that lead to user-friendliness and eminence.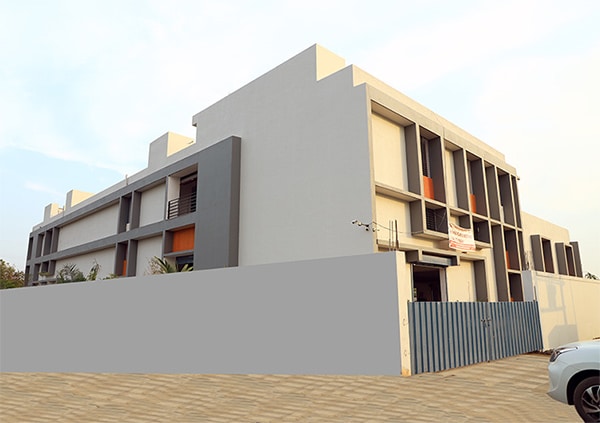 We got a huge success because of the high potential of our expert professionals, immense hard work and commitment. We always ascertain that our products offer the functionality we promise and commit. And to guarantee that, we put our products through mandatory quality test as well as confirm their perfection batch after batch of production.
It's through quality we maintain the performance and gain the satisfaction of our customers and establish a very long-term relationship with them, which is the ultimate success we are looking for.
Going Towards A Continuous Improvement Plan And Organizational Activities At Establishing Our Company As A Pioneer Supplier Of High Quality Of Plastic Agriculture And Irrigation Products. Also, Our Company Believe In Listening Voice Of Our Customers And Understanding Their Needs And Requests, And Modifying Our Processes To Reach Their Satisfaction.
To be a leading company in the manufacturing of plastic agricultural and irrigation products through constant growth and innovation which will be achieved by making every effort to ensure the growth of the company and our customers.
The quality control is major factor in our company. We believe that quality product can only be achieved by being careful in all its processes. So that you can get something of good quality product. The company follows a quality policy with a robust quality management system and is accredited with Certified ISO 9001:2008.
Payal Irigation Pvt Ltd is committed to maintaining a management system with a major focus on their customer satisfaction and meeting their expectations.
We will constantly be striving to earn the trust of our customers by providing premium quality products at affordable prices.
We are constantly striving to go beyond the standards and limitations set by the standards and create our own standards to achieve excellence.
Our best quality product is standard pvc ball valve, high pressure hdpe ball valve, high pressure hdpe pipe fittings, pipe joints, plastic non return valve, high pressure air release valve, standard double union ball valve, hdpe service saddle, upvc service saddle, drip irrigation products.
Why you join with us? / Why Payal Irrigation Pvt Ltd.?
Honesty And Integrity
Mutual Respect And Trust
Loyalty
Co-Operation And Commitment
Transparency And Openness
Open Communication And Information Flow
Innovative Product
If Possible, Make It What Customers Want