Drip Flush Valve / Pvc Flush Valve
PVC flush valve is an addition to your irrigation system. It works great in the open field. The main objectives of using this flush valve are to protect the water pipe and remove the unwanted material in the water pipe. Once the cap is removed, flush valve can flush all of them out while holding the crap. To ensure fresh water supply,
– 40 mm X 50 mm (1.1/4″ X 1.1/2″)
– 50 mm X 63 mm (1.1/2″ X 2″)
– 63 mm X 75 mm (2″ X 2.1/2″)
– 75 mm X 90 mm (2. 1/2″ X 3″)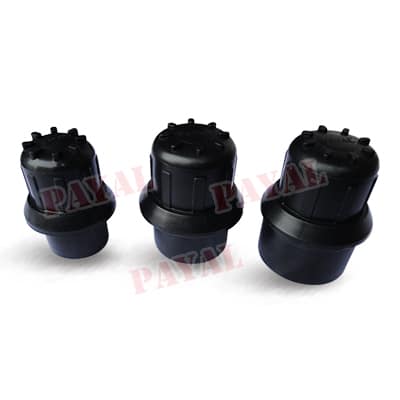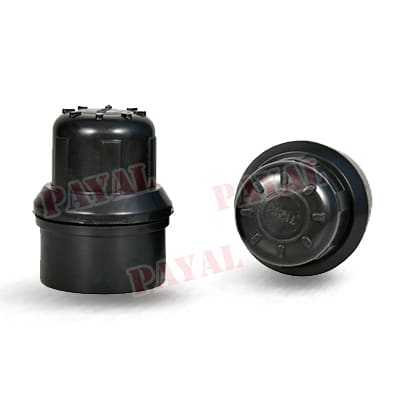 Suitable for flushing the entire drip irrigation system & water supply line.
Recommended in micro/ drip irrigation as a flush valve to remove the entrapped dirt from pipe line during flushing.